Welcome to the Westchester Commons Shoppers Perks Card! It's an opportunity for you, Perks Card Participants, to enjoy some great offers from our participating Westchester Commons Merchants!
Best of all, it's FREE to sign up! When you complete the very easy information on this page, you will receive your individually numbered card sent to you, along with a printed offer sheet.
In addition to being able to gain exclusive offers from participating merchants, you will also become instantly eligible to win FREE prizes EVERY month from our participating merchants! These may be gifts, special offerings or gift cards! And as the program grows, the more surprise perks will follow. Simple as that!!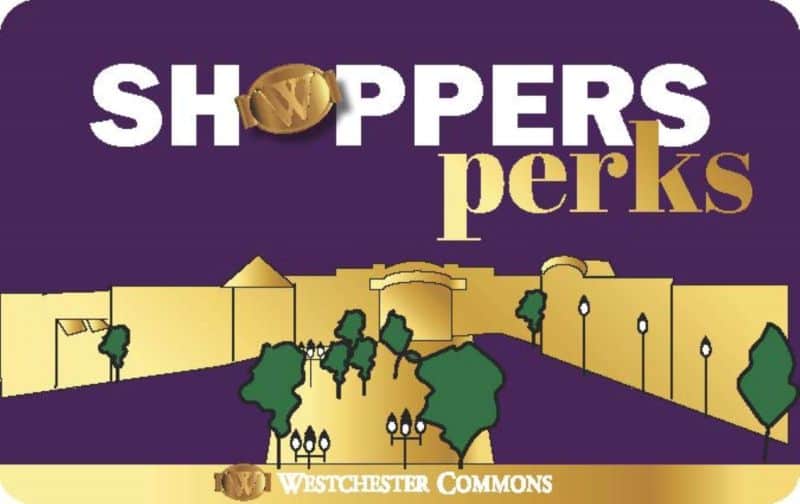 Shoppers Perks Card Sign Up!